By Jack Hanson
It was a beautiful summer evening as my girlfriend and I set out on the longest bike ride either of us had ever attempted. We were going to pedal from Fair Haven to Glens Falls, spend the night with a generous bike-traveller host, and then ride on to Albany, New York the next day. Two miles into our 90 mile ride, we were feeling energized and excited. The weather was perfect, all of our gear was running smoothly, and after a long day of work, it felt great to exercise.
Then we hit a bump in the road—literally. My girlfriend was thrown nearly off her bike, losing control and almost crashing directly into me. She somehow stayed upright and we stopped to make sure we were okay. We were, but her bike wasn't. The back wheel was so bent that the bike was unrideable. It was the train tracks that threw her—a set of rails with huge divots diagonally crossing our path. For car tires they weren't a problem, but they proved treacherous for the narrow tires of a bike.
Since I moved to Vermont in 2012, I've heard rumors about train service that will connect Burlington's waterfront to Penn Station in Manhattan. Apparently it's still coming, but for not another two or three years at the earliest. Until then, I continue to struggle with a transportation challenge—how can I visit my family in Chicago without piling up a whopping carbon footprint?
As a UVM student, I flew between Burlington and Chicago without thinking much about it. Burlington's airport is 10 minutes from campus. It's small and easy to navigate with a relatively short security line. The flight is two and a half hours and costs around $200. On face value, that's hard to beat.
Then I learned about the true costs of flying. I took a physics course focused on energy, and our final project was to calculate our energy use over the course of a year. My prior year had included a flight from Copenhagen (where I had studied abroad), connecting through Iceland to Chicago. The two legs of that flight consumed more energy and had a greater climate impact than every other thing that I had done in the prior year combined. The impact of air travel on climate change is so dramatic that I could no longer justify doing it when other options exist.
Since then, my Chicago trips have gotten a lot more interesting. I've covered parts or all of the route by: driving, ride sharing, taxi, bus, train, walking, jogging, hitchhiking, and police cruiser (more on that another time).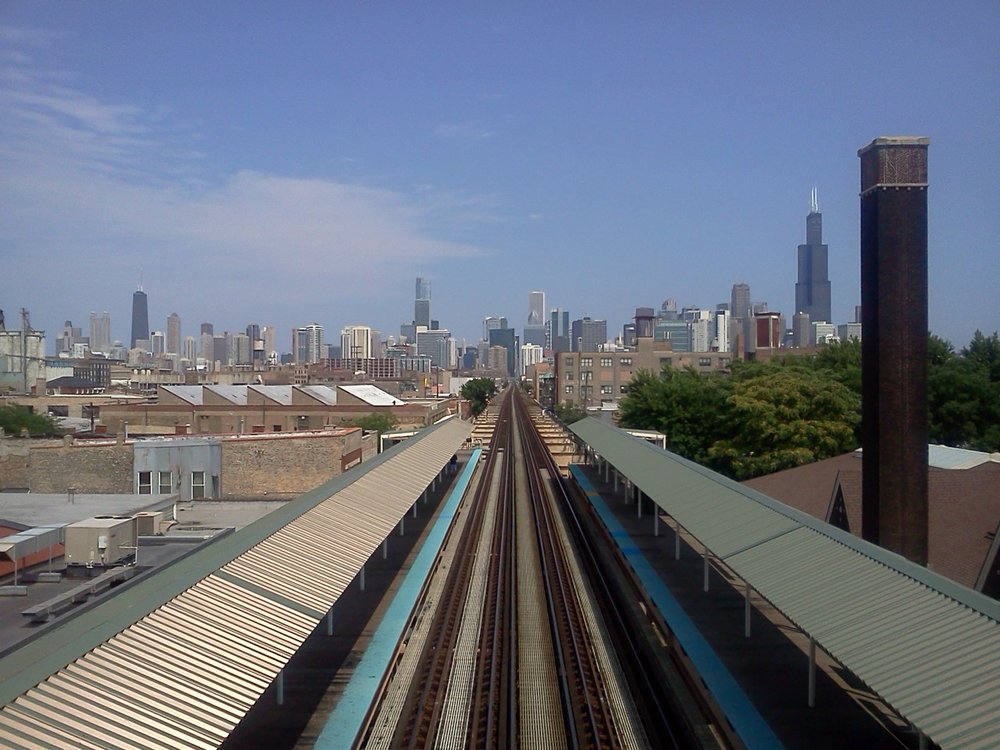 If you can get to Albany, there's an Amtrak that goes straight to Chicago in one shot. A ticket runs you ninety bucks. That train, the Lake Shore Limited, leaves every night at 7 p.m. and has been my most common way home.
The hard part is getting to and from Albany. In 2016, for about nine months, I had my parent's old Toyota RAV4. I needed to get home that June for my grandmother's funeral. I booked a train from Albany for Wednesday night, returning on Sunday (which meant departing Chicago Saturday night). I cut out of work early that Wednesday, drove to Albany, and parked in just enough time to run to the platform and catch the train. When I got back to Albany on Sunday, I hopped in the car, paid my parking fee, and was back in Burlington three hours later.
The old RAV4 died that fall and I donated it to Good News Garage, deciding I'd live car-free from then on. That's when my trips to Chicago got really tough.
What about the bus? There's one per day between Burlington and Albany. It leaves Burlington at 7:30 am and arrives in Albany at 12:30 pm. That bus ride takes about the same time as a round trip flight between Burlington and O'Hare. You're then left with six and a half hours to kill before departing for a 15-hour train ride.
On the way back, the only bus heading to Burlington leaves Albany a minute before the Lake Shore Limited is scheduled to arrive from Chicago. On one trip my train arrived in Albany 15 minutes early (very rare), but I still wasn't able to catch the bus, which departs from a bus station several blocks away from the train station.
On my latest attempt, my partner and I decided to try something different—biking. We both bike to get around town, but neither of us had done a long ride before. We set out after work on a Tuesday to catch a Wednesday night train. We drove her car with our bikes stacked on top of each other in the back. After stowing our car at the Fair Haven park-and-ride, we loaded up our paniers, coasted over the Castleton River bridge, and picked up some speed heading towards the train tracks that would derail our trip a few minutes after it started.
The beauty of traveling without a car is the interactions and connections that open up with those around you—sometimes by necessity. Within minutes of our mishap, a man stopped and asked if we needed help. After hearing our story, he offered to put us up for the night in a small cabin he had built years ago for a friend in recovery from heroin addiction. A lifelong Fair Haven resident, he was full of stories about the ways in which he and others had supported one another in the small rural town.
The next morning we got back in our car and drove to Glens Falls, where we were pleased to find three bike shops. A skilled repairman fixed the wheel in an hour, and we parked at the park and ride there and biked the final 50 miles to Albany. It was a beautiful ride.
For most travel, alternative transportation is rarely the fastest or the most convenient option. But if we don't use it, it won't get any better. The more we experience these sustainable alternatives, the more we learn about how they compare to more carbon intensive modes, and what it would take to make them truly viable options. As we do that, we become much stronger advocates for change. When we finally get that train service from Burlington to NYC, getting to and from Albany and connecting to the Lake Shore Limited will be a heck of a lot easier.
Until then, at the top of my list is reaching out to the bus company about adjusting their schedule to accommodate the train—and talking to the Town of Fair Haven about that damned train track crossing. Who even uses trains now, anyways?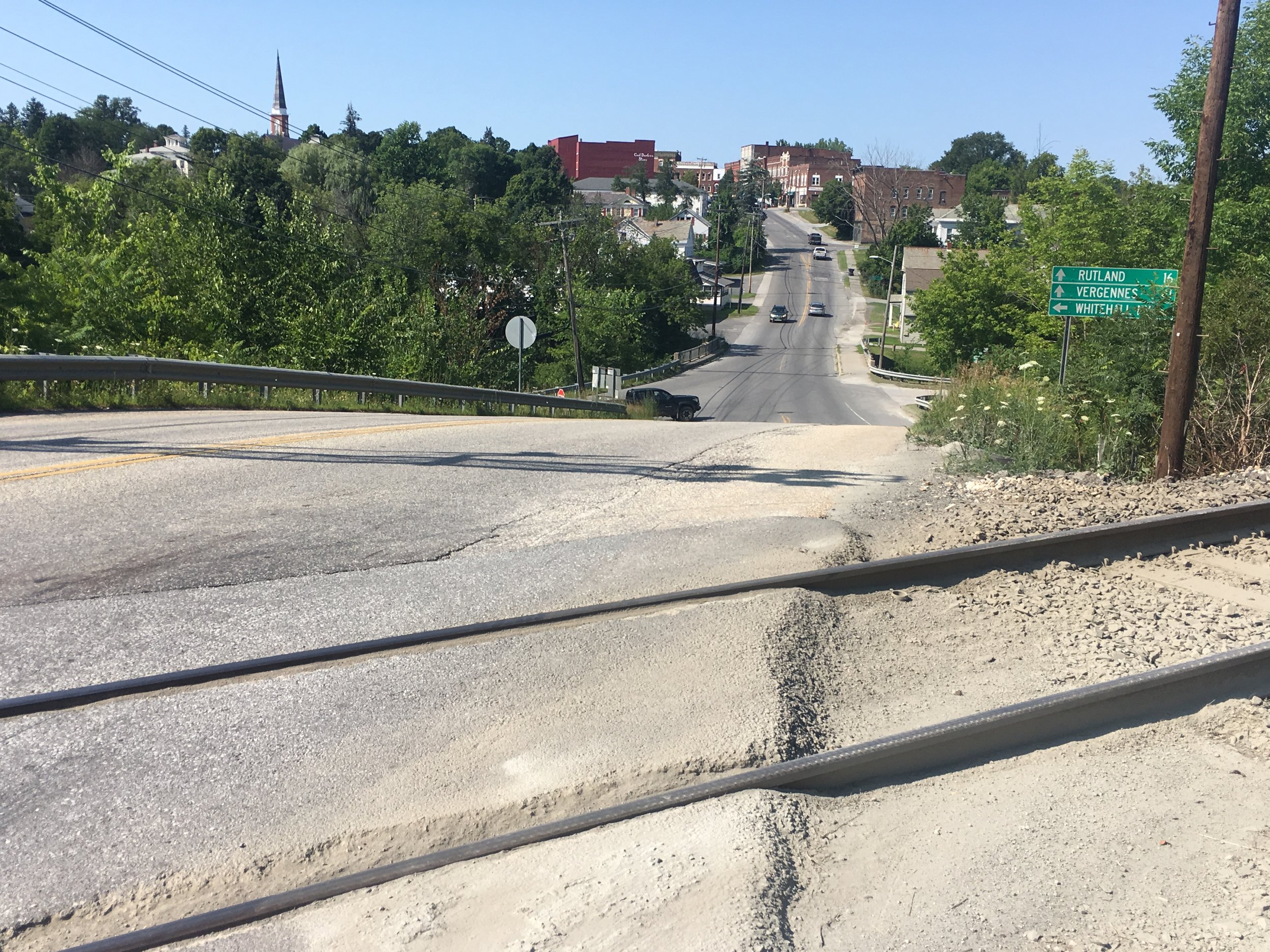 ---
Jack Hanson graduated from the University of Vermont in 2016 with a degree in Environmental Studies. While finishing his degree, he worked full time on Bernie Sanders' 2016 presidential campaign. Since then he has worked in communications, political advocacy and campaign roles. He currently serves on the Burlington City Council, representing Burlington's East District. This entry originally appeared here.