By Stephen Falbel
For many years, transit agencies and their governmental partners at all levels have been telling us to take the bus, ride the train, join a carpool or vanpool—anything to reduce the number of cars on the road. Funding priorities and subsidies have not always been aligned with that message, but, nonetheless, the message has been there. The reasons have varied over the years and by location: Improve air quality! Reduce roadway congestion! Save money! and increasingly, Help stop climate change! But the message has always been consistent to promote shared rides and reduce single-occupant driving.
Suddenly, the COVID-19 crisis has turned everything on its head, and instead of encouraging people to group together into cars, vans and buses, we need to encourage people to maintain a safe distance to halt the spread of the coronavirus. Transit ridership has dropped precipitously as non-essential travel has virtually disappeared, and those who have to travel are avoiding shared rides if they have any feasible option to get themselves where they need to go. The people still riding the buses, or still requesting demand-response rides, are those who cannot drive themselves or walk or bike and are still depending on public transit to provide lifeline access to essential medical and shopping services, and for those who cannot work from home, access to their jobs.
Until the COVID-19 crisis is resolved, through the development of a vaccine, herd immunity, or an effective treatment, the state of public transit in Vermont is likely to remain the same: severely diminished in its role for the general public but available for those who need it. All of the traditional messaging about the benefits of transit and shared rides will have to be put on hold for the sake of public health. But what does this mean for public transit in the longer term?
Even before the crisis, transit operators, both public and private, were seeing a drop in ridership associated with teleworking. Five or ten years ago, workers may have commuted five days per week, but more recently, many people, especially those with longer commuting trips, had already cut back to three or four days per week at the office with a day or two working at home. COVID-19 has forced virtually all workers who can feasibly work from home to do so. While this may be good for the planet (since most of those people would have been driving to work), it will likely accelerate the trend toward teleworking, result in a permanent loss of ridership on commuter bus routes.
A great deal of shopping and in-person meetings (including some medical appointments) have been replaced by online purchases and videoconferences. If this substitution becomes permanent, it will also have a negative impact on transit ridership, though likely less than the impact on commuting, since fewer people used transit for these types of trips.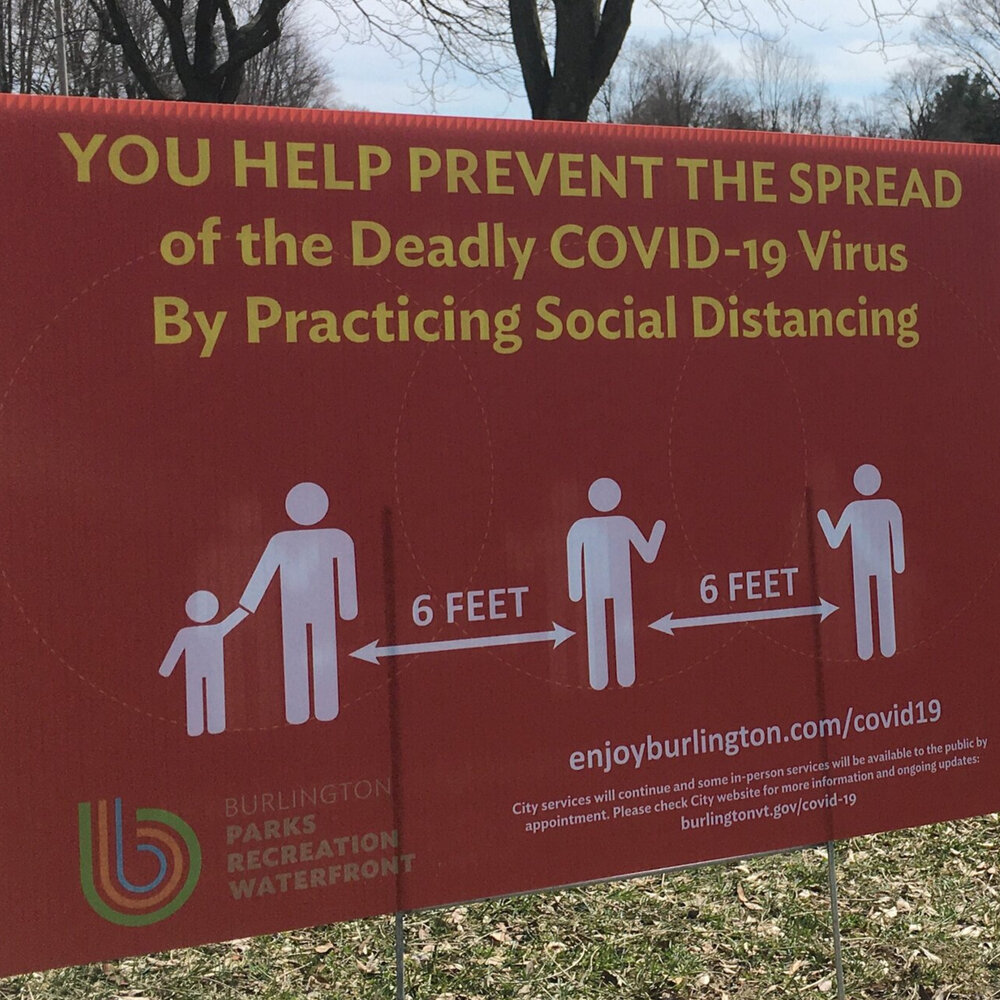 Even after the coronavirus is no longer a threat, there will be a period when people instinctively avoid crowds and close quarters. This understandable caution will mean that people who can provide their own mobility will continue to avoid transit and shared rides.
Each of these factors will undercut transit ridership and carpools/vanpools. Most of the people riding the bus in the post-coronavirus period will be people who have no other choice. This will make it more challenging to sustainably offer attractive levels of service on bus routes in urban areas and to operate demand-response service efficiently in rural areas.
Until some time has passed after the coronavirus is thoroughly defeated (a year? two years?), it will not be possible to return to the old messaging. Fortunately for the Earth, automobile travel is down significantly, and to the extent that people have permanently reduced travel because of online substitutes, a small victory will have been achieved in the war against climate change. But the climate crisis will not go away, and transit and ridesharing still have a major role to play in limiting greenhouse gas emissions. Our long-term future would be served by taking the crisis mentality that forced major behavioral changes in the blink of an eye, and transferring that to the extended crisis that is climate change. A return to supporting public transit and ridesharing will benefit not only the people who depend on it for their mobility, and who will suffer if service is reduced, but all of us who will see reduced impacts from greenhouse gas emissions.
---
Stephen Falbel is President of Steadman Hill Consulting, a Montpelier-based firm specializing in public transportation planning. Recent projects include the Public Transit Policy Plan and the Section 20 Study for VTrans and a Statewide Strategic Transit Assessment Study for NHDOT. He has worked with transit providers in Vermont and elsewhere to improve mobility and efficiency for local and regional travel. This entry originally appeared here.